If you want to have a financial future, you need money. To have money you need to earn it. This section of the site offers tips on:
Getting a job including completing an application, what the law says about working, and handling the interview process
Keeping the job including your rights and responsibilities as an employee
Making sense of your paycheck including an overview of deductions and a sample paycheck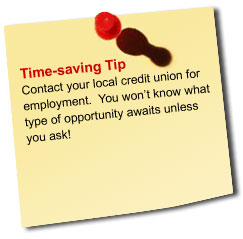 Let's get to work!