It's your money. What are you going to do with it?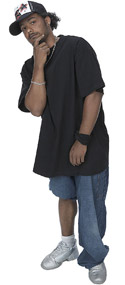 You have a choice of financial institutions. But there's more than one reason to choose a credit union. Credit unions are unique in the world of financial institutions.
What is a Credit Union?
The formal definition of a credit union is: A credit union is a member-owned, nonprofit cooperative financial institution formed for the purpose of encouraging savings by offering a fair return, using those savings to make loans at competitively low interest rates to members, and providing other financial services.
That means that if you become a member of a credit union, you also own a share of that credit union. And, since credit unions practice a "one member, one vote" rule, you can also vote to elect board members who make some of the decisions regarding the operation of the credit union.
Another good thing about credit unions is their philosophy of people helping people. The national logo, which any credit union may use, bears these words: Where people are worth more than money.
What do these words mean to you? It means that credit unions value each individual member. They want you to succeed financially. To that end, many credit unions are involved in community financial education both at the credit union and at local schools.
To learn more about credit unions, click on these links:
CU Difference – What sets credit unions apart?
History – A brief timeline
CU Quiz – Test your knowledge!
How Can I Join a CU?