Convenience – Something that promotes or assists comfort or ease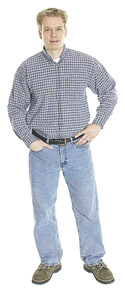 Credit unions offer a variety of services that can make your life a lot easier. These are known as convenience services. Almost every credit union offers both saving accounts and checking accounts. But, different credit unions offer different "convenience services" so be sure to ask your credit union what's available. The services to ask about include:
Direct Deposit
Direct Deposit has these benefits:
Convenience – No waiting in line, no rushing to the credit union to cash your paycheck, and no worrying about being out sick on payday. With Direct Deposit your paycheck will be automatically deposited in your account and will be immediately available for your needs.
Safety –Your employer will provide you with a non-negotiable pay stub for your financial records, so you won't have to worry about lost or stolen paychecks.
Financial Control – You can have your entire check deposited into one account, or you're able to choose several accounts that you would like your money distributed into. These accounts may include checking, savings and special club accounts.
Direct Deposit is a great way to have your transactions taken care of for you. Ask your credit union if direct deposit is available, and then check with your employer to see if you qualify.
ATM Card
Most of you have seen and probably used an Automatic Teller Machine. With your ATM card, you can access your checking and savings accounts. It's easy to use. Simply insert your card, punch in your Personal Identification Number (PIN), and select from the options that are displayed on the screen.
There are some things to consider before you use a machine. For instance, is there a surcharge? A surcharge is the cost associated with using the machine. Some places actually charge $5.00 or more for use of the ATM! Pass right by those and look for a surcharge-free ATM.
If you belong to a credit union that is part of the Credit Union ATM Alliance, there are hundreds of ATMs that you can use without a surcharge. Click here to find a surcharge-free credit union ATM.
Don't overlook your safety when you enjoy the convenience of this card. Click here for tips on safe use of the ATM.
Debit Cards
You can consider a debit card an electronic check. A debit card lets you make purchases by withdrawing funds directly from your checking account—without even writing a check.
So the same type of rules and cautions apply as when you use your checkbook! Record every transaction including what amount was spent, the date, and where the amount was spent. Also, keep a current, running balance, so you'll always know how much money is in your debit card account.
Credit Cards
The key to a credit card is having the money to pay the bill on time, every time! So don't be tempted to sign up for a card just because you receive a letter that states, "You're pre-approved!" To learn more about credit cards, just click here!
Online Banking
This might be the most convenient service of all – checking your account balance and making transactions from your home computer! Just be sure that you are checking your information over a secure connection. To tell if a site is secure you can:
Check the address of the page you are on. If it begins with

https://

instead of http:// secure sockets layer (SSL) technology is being used to encrypt your credit card information.
If you're using Netscape Navigator, Version 4.0 or higher, look for the icon of a locked padlock at the bottom of your screen.
In earlier versions of Netscape Navigator, an unbroken key is displayed at the bottom of the screen.
In Microsoft Internet Explorer, a secure site will show an icon of a lock on the status bar.
Telephone Teller
This service lets you check account balances and even transfer funds—all by following prompts on your phone.