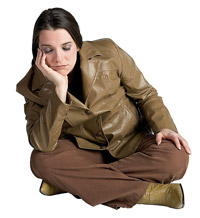 Resolving Disputes
If you want to dispute a credit report, bill, or credit denial, contact the appropriate company in writing.
When you dispute a billing error, include your name, account number, the dollar amount that you're disputing, and the reason that you believe the bill is wrong.
Keep all your original documents, especially receipts, sales slips, and billing statements. You'll need these if you dispute a credit bill or report. Send copies with your letter (and save the originals for yourself).
Restoring Credit
If you've received a negative credit report, follow these steps to help you get your good credit standing back.
Contact your creditors.

Ask if they will set up a new payment schedule that is more manageable for you. Do not ignore your bills, though.

Pay your bills on time.

Stop using credit cards.

Take your credit cards out of your wallet, so you won't be tempted to make purchases with them.

Don't apply for loans for which you can't qualify.

Remember, the scoring model looks at "inquiries" on your credit report when you apply for credit. Too many inquiries (which indicate too many application for credit made by you) can have a negative effect on your credit report.
What to do if You're in Debt
Having trouble paying your bills? You might have a bigger problem. You probably need to learn how to manage your money. Here are some steps you can take:
Develop a budget.

Click here for our budget tips and worksheet.

Consider credit counseling.

To find a reputable organization in your area, contact the National Foundation for Credit Counseling. Since your situation is unique, the counselor can help you determine the best plan of action for you. The counselor can also advise you about debt consolidation loans, which might not be in your best interests. Important: Don't confuse legitimate credit counseling with the "credit repair" companies!

Stop buying on credit.

Don't use any credit card until you have your spending under control. Also, be sure to develop a budget—and stick with it—before you apply for another credit card or begin to use your old ones. Once you're following a budget, it will be easier for you to remember to record any charges that you make.
What to do if a Mistake was Made on your Report
Mistakes happen…and if you believe that one was made on your credit report, there are steps you can take to correct the situation. Send a certified letter to the agency from whom you got the negative report. The letter should:
Include your name and address.
Identify the report you're disputing.
State the facts and explain why you're disputing.
Request that the item in question be either deleted or corrected.
After you take those steps, these things must happen:
The agency must investigate your dispute.
If the disputed information is inaccurate—which means that you're correct—then the agency must correct it.
Disputed information that can't be verified must be deleted from your file.
The agency must give you written results of when the investigation is done.
If the investigation doesn't resolve your dispute, ask the agency to include your statement of the dispute in your file and in future reports.
If you request, the agency must send notices of any corrections to anyone who received your report in the past six months.